Tinkersfield is what inspired Work From Here's founder Dave and his partner Rebecca to work remotely when they visited Crackenback in June 2020, and it's easy to see why.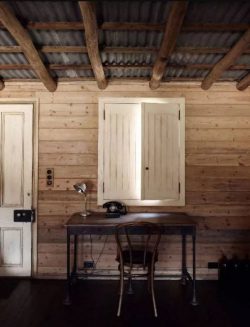 Now lovingly restored, the Post Office is a clever blend of traditional materials and features with the best of modern appliances and finishes. This historic high country cottage offers you the ideal place to relax and retreat from today's busy world. The stylish and unique cottage with an attached converted barn has been featured in a plethora of impressive design and style mags.
The Post Office isn't just the ideal place to indulge, relax and fully detach, it's also a fab place to work. If you love understated luxury, you'll feel right at home in this unique alpine hideaway set in the heart of the Snowy Mountains.
There is so much to do on your days off – skiing and snowboarding just minutes away, stunning walks and all manor of other activities. Tinkersfield is beautiful all year round, and it's even walking distance to Wildbrumby Distillery to warm you up on those chilly days (maybe after your last Zoom call for the day).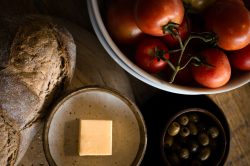 Normally this part of a listing is where we would tell you about all the wonderful places to eat nearby, but truthfully, let Warren cook dinner for you from whatever fresh produce he has on hand – it beats anything in the area.