Each glass pavilion has a spacious living area with magnificent views of one or both of Mt. Beerwah and Mt. Coonowrin, the two grandest of the Glasshouse Mountains. The architect-designed glass pavilions are surrounded on two sides by floor-to-ceiling glass walls to enhance your views, and give you a feeling of light and space.
There is also a deck where you can have a BBQ and admire the wild kangaroos, or watch the black cockatoos and listen to the laughter of the kookaburras. For complete relaxation there's a dramatically decadent freestanding double spa bath set on a plinth in the middle of the bathroom, and for those cool winter nights there's a beautiful two-sided romantic eco-smart fire which can be experienced from the bathroom as well as the lounge.
Start your day with a big breakfast at The Lookout Cafe, and work off your treats with a walk around the Glasshouse Mountains. On your day off from work, take a dip at the golden beaches of Caloundra just 25 minutes away, or check out Australia Zoo just a short 10 minute drive away.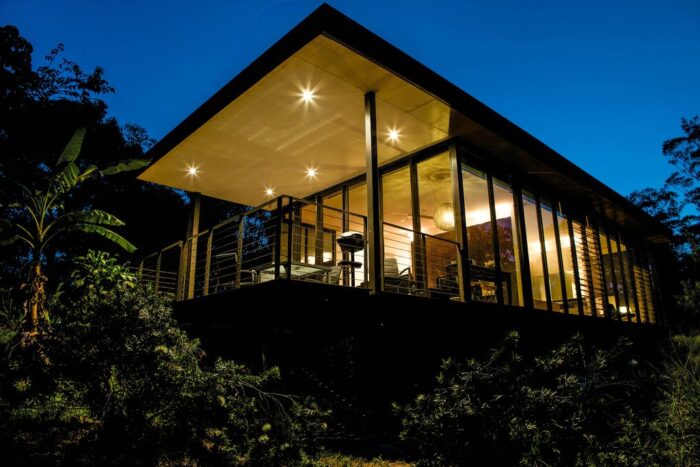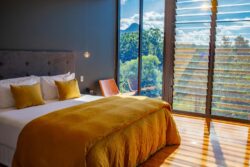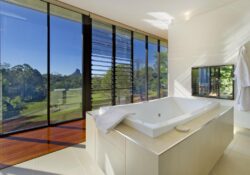 Glass House Mountains, QLD